What do you do in the event of a fire inside your home? During times of emergency, it pays to be knowledgeable and prepared of your condo's safety and security guide and precautions.
This very question should have an answer from everyone in this world. All should be knowledgeable and prepared when it comes to fire safety and fire-fighting, especially during emergencies in your condo unit.
In the Philippines, over 14,000 fire incidents were recorded in 2018, and 3,943 of these were in Metro Manila. According to a news report, the top causes of fire in the country are faulty electrical connections, lit cigarette butts, and open flames from unattended stoves. This proves that anyone can fall victim to fire incidents at any given time. This is why it is your responsibility to keep your condo in check, to prevent possible fire incidents at your home.
Below are some condo fire safety tips which can keep your condo unit safe from fire-related incidents.
1. Install a Smoke Detector
Early fire prevention can be achieved by installing smoke detector alarms inside your unit. This can alert you if a fire occurs inside your home. Strategically install fire alarms throughout your home, particularly in your kitchen and bedrooms.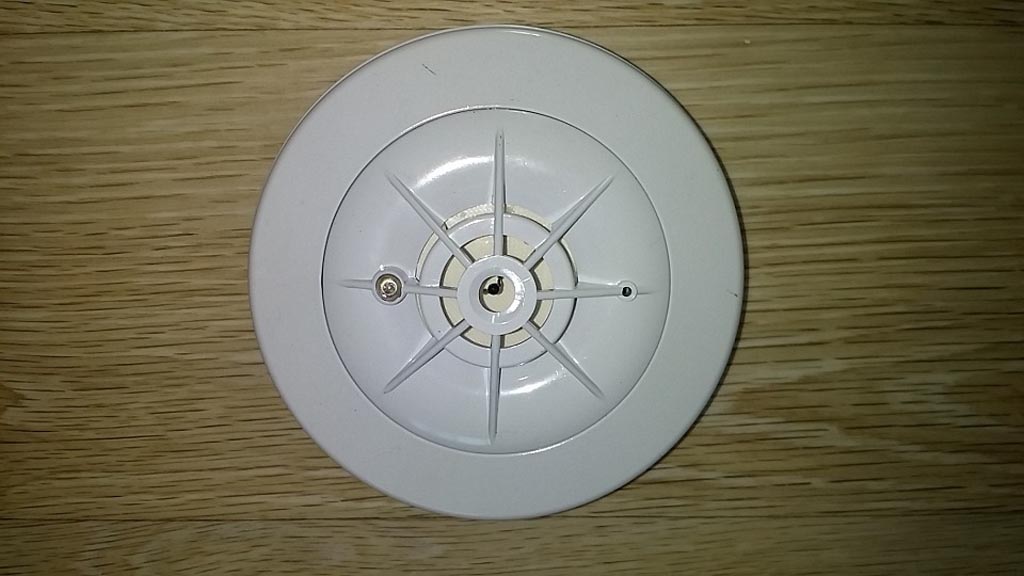 Photo courtesy of 한국어 via Pixabay
2. Keep Appliances Unplugged When Not in Use
As mentioned, faulty electrical connections are a leading cause of fire in the country. To avoid this from happening, consider unplugging the appliances you are not using.
3. Take Extra Care of Heating Appliances
The improper use of heating appliances, like microwaves, heaters, and toasters, can also cause a fire inside your home. Remember to unplug these appliances after using them and avoid plugging them to extension cords to keep your condo safe from fire incidents.
4. Invest in a Fire Extinguisher
Fire extinguishers are a requirement for all establishments, according to the Bureau of Fire Protection. While your condo developer surely has extinguishers installed for everyone's safety, it is best to have one for yourself inside your unit. It's also on most lists for fire safety guides for homes and condos.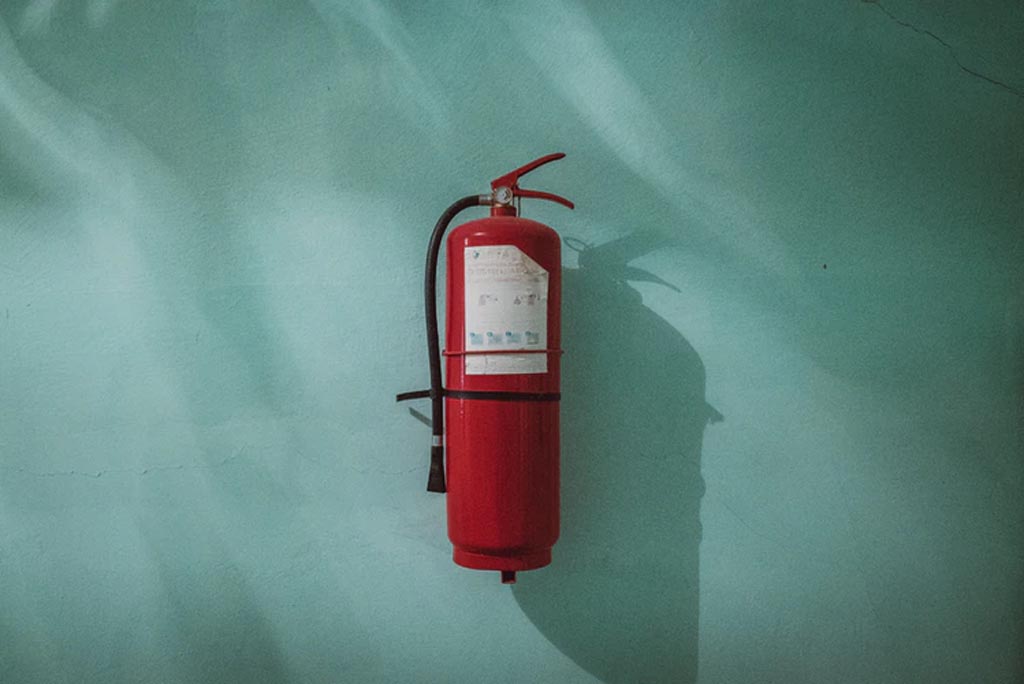 Photo courtesy of Piotr Chrobot via Unsplash
5. Install Fire Sprinkler
Keep your home safe from fire by installing sprinklers in your ceiling. Unlike smoke detectors, sprinklers are triggered by high heat caused by a blaze in an area. So you don't need to worry about triggering the unit with smoke coming from your toaster or heating pot.
6. Harness Your Fire-Fighting Skills
Here's a quick reality check: when a fire occurs in your condominium building, you CANNOT wait for the firefighters to arrive to put out the fire. As a good resident of a condo unit, you must do your part to prevent the fire from spreading further to prevent greater damage. How do you do this? Below are some ways:
Use the Fire Extinguisher: If the blaze starts from the hallway or inside your unit, make use of the fire extinguisher near you to put out the fire as soon as it starts. There are three types of fire extinguishers:

Red Extinguishers – the most common type used for almost all types of fire
Blue extinguishers – used to put out fires caused by combustible materials and flammable liquids
Green extinguishers – used to put out fires caused by electrical faults.

Most buildings are equipped with the red fire extinguisher. In case of a fire, grab the red extinguisher and remember the word PASS:

P – Pull the pin
A – Aim at the base of the fire
S – Squeeze the handle
S – Sweep from side to side

Reel the Fire Hose: If the fire gets too big for a fire extinguisher, it's time for a bigger action: reel the fire hose. This certain aid would require help from your neighbors. There are two types of hose reels: manual or automatic. You can make the distinction by looking for a valve in the reel. Here's how you can operate it:

A manual hose reel has a valve. Open the valve by turning it counter-clockwise.
Pull out the hose towards the source of the fire.
Open the nozzle of the hose to release the water.
Aim the nozzle at the base of the fire, to put it out.
7. Condo Fire Safety Plan
Fire incidents don't choose victims. They can happen to anyone at any time. So, once again, what do you do in case of a fire, especially inside your condo? Below is a condo fire safety plan you can follow:
Trigger the Fire Alarm: The first thing you need to do whenever there's fire is to warn everyone else in the building. The easiest way to do that is to pull the fire alarm, to alert the residents and the building's personnel. This will force everyone to do a safe evacuation, especially those on the higher floors.

Photo courtesy of Michael Schwarzenberger via Pixabay

Know the Nearest Fire Exit: Every condominium unit has its own evacuation plan, including an assigned emergency exit in case accidents like these occur. Take time to know and memorize the emergency exits assigned to your floor to prepare yourself for such incidents. Never attempt to use the elevators during a fire, unless you want to get trapped.

Photo courtesy of Michael Jasmund via Unsplash

Extinguish the Fire While You Can: If the fire isn't big, make use of the fire extinguisher to put out the fire. Remember the abbreviation PASS. Do this attempt if and only if the extinguisher is within easy reach. And if the fire gets bigger by the second, leave the building immediately and let the firefighters do their job.
SDR: In the event that your clothes get caught in the fire, remember to Stop, Drop, and Roll. Stop moving and do not touch the flames to avoid spreading. Drop to the ground and roll until the fire is put out.

Close the Door: If the fire starts from inside a room, make sure to close the door before evacuating, to delay the spread of the fire in your unit and the building.
8. Contact the Authorities
In the event of emergencies, always remember to call the local authorities. You may contact the Bureau of Fire Protection (BFP) at 8-426-0219 or 8-426-0246. You would also need to call up your building personnel. It would be best to have these numbers saved on your phone for easy access. Whatever the emergency, due preparedness is key to keeping a level head. Make sure to have these important emergency numbers logged in your contacts, just in case.
Fire safety and prevention is everyone's responsibility. Fire Prevention Month or not, take the time to increase your knowledge about safety rules at home. The Bureau of Fire Protection's Facebook Page posts announcements and tips to prevent fires. Being well informed with such skills can help save your life and the lives of your loved ones.